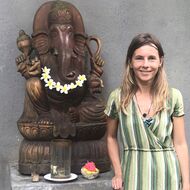 Creator of ArtUrania
November 20, 2022 · 2 min read
Forecast for FIFA World Cup 2022
by Albert Timashev
Rating of potential winners, in order of strength of victorious astrological configurations:
Rating of potential outsiders, from the most disastrous to simply unsuccessful performances:
🇦🇷Argentina, 🇧🇷Brazil, 🇨🇦Canada and 🇯🇵Japan will be the main disappointments of the World Cup, as they completely lack any astrological indicators for victory. They can stay afloat for some time due to the resources invested in them and well-trained or simply talented players, but still they have virtually no chance of winning.

🇩🇪Germany, 🇺🇸USA, 🏴󠁧󠁢󠁷󠁬󠁳󠁿Wales, 🇶🇦Qatar and 🇬🇭Ghana—their performances are not a complete failure, but rather not very successful: starting from Germany (which has only a small fraction of luck) to Ghana (which has a little more luck, but still extremely low, that is not enough for a good result at the World Cup).

🇷🇸Serbia, 🇮🇷Iran, 🇦🇺Australia, 🇸🇦Saudi Arabia and 🇵🇹Portugal will disappoint their fans too, if not immediately, then during the championship. 🇵🇹Portugal should be given special mention as they seem to have almost the same chance of winning as 🇨🇲Cameroon, but since Cameroon is more successful and in the list of potential winners, this means an evident defeat for Portugal (even if it does not have to compete with Cameroon directly).
Middling whose performances can not be called either particularly successful or particularly failed, in order from better to worse performance:
Round of 16:
Quarter-finals:
Semi-finals:
Final – Variant 1:
Final – Variant 2: