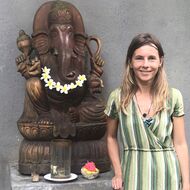 Creator of ArtUrania
December 16, 2019 · 4 min read
Cardinal Points Forecast
In 2020, events near the cardinal points such as the winter and summer solstices, the spring and autumn equinoxes, are indicative. They set and change the main trend, and it is important to monitor what happens in your life at these moments. The most significant will be the winter solstices of December 22, 2019 and December 21, 2020.
The first quarter from December 21, 2019 to March 19, 2020 is the time of unbounded ambitions and a veiled political game of reform, covering the stone bottom of a rigid system. Against this background, there is a careful tightening of screws and rearrangement of straw men or the right men in place. The most severe month is January with a peak on January 6-19, and the full moon of January 10 leads to the realization of one or a whole chain of significant and seemingly quite natural events. The solar eclipse on December 26, 2019 will be associated with events in the lives of leaders, celebrities, leading and odious men.
Nevertheless, this quarter gives us the opportunity to feel filled with some important role or mission. It may be associated with the acquisition of legal status, fulfillment of social obligations, entry into a new society and circle. It is important not to follow the general stream, indulging in pride or maintaining prestige, but to look for those ways of social realization that will work for you personally, not excluding the simplest options, creepholes and secret niches. Most likely, some people will achieve their goal in accordance with the phrase "Yes, I'm ready to humble myself, but only if I get a little closer to my sweet goal," while others may find themselves in a situation where their "worthy reputation" doesn't work, and they will have to go back to the past, restoring their authority.
In the first quarter, it's worth saving money and resources, putting it to use and with the prospect of investing in real estate, construction, making the necessary purchases and supplies, thereby ensuring safety and a reliable back.
The vernal equinox on March 20 looks quite belligerent, giving a convenient excuse for unleashing conflicts. Global escalation may occur from May 13 to June 6 and in late July and early August.
At the end of March, aggressive offensive commercial or military expansion will begin. For large business and transnational corporations, the situation is favorable; they will only win against the background of a heated situation. It is the time when forceful solutions may work well, you will manage to break through some important undertaking especially that you will have enough forces and resources for that. From April 25 to May 14, it is better to slow down and consolidate the achieved positions, otherwise in June you will feel completely exhausted.
In May and June, personal relationships and personal finances are at risk. The time from May 13 to June 25 looks conflicting, vain and hectic. After the new moon on May 22, the conflict, which is preceded by material difficulties in early May, rolls down to a personal level, turning in the first half of June into a love and money snake ball. May and June are unfavorable for investments, especially May 17-24 and June 1-13. The irritation and dissatisfaction of twisting in the wind provoke fatigue and nervous diseases, while leaps and inconsistencies in actions interfere with achieving results.
At the summer solstice, there is a solar eclipse, which brings us back to the situation of January and the first quarter of 2020. From July 12, things will go more active and it will be possible to resolve some pending issues of June, and even receive the long-awaited financial support. Then you will lose rose-colored illusions, but this way circumstances check your plans for strength. From the end of July, the key message, or rather, the hard rock of the entire autumn quarter, especially September and October, is looming.
In August-October, something will provide an uninterrupted source of problems, the peak of which will fall on the autumn equinox on September 22, 2020.
Each solution resembles the removal of a wisdom tooth with branching roots. At the beginning of spring it seemed that it would be torn out quickly, but in August serious complications will start to pop-up and the process will drag on, turning into one continuous bloody wound from September 9 to November 14.
A protest against the actions of the authorities, a military conflict or other acute situation will enter here in the most irreconcilable, desperate and protracted phase,
the peak of which falls on September 23-October 23. The destructive tendencies will appear in full force on September 16-26 and October 10-20, as well as on October 28 to November 14.
If your actions are thought out and consistent, at the cost of great efforts you can achieve your goal, but it is possible that it will be a Pyrrhic victory. If you are overly bold, impulsive and presumptuous, then you risk breaking off your teeth and claws, causing harm not only to others, but to yourself. This is not about justice for the strong and consistent one defeats the weak one, arranging an insidious trap. It is important to show more flexibility, endurance and understanding in order to prevent the opponent from taking your scalp. It is worthwhile to refrain from planned operations (especially on the oral cavity, head, knees and bones), except dictated by vital signs, from July 26 to October 24.
Autumn quarter is the right time to resolve the most urgent problems. It is recommended to support those in distress free of charge. Those who sincerely believe in something or who are able to make a good face at bad game will gain sympathy and attract more supporters and funding. Good types of activity are those where the element of destruction or survival is necessary such as recovery after emergencies and elimination of their consequences, capital repairs, general cleaning, cleaning up the territory or environment, asceticism and sacrifice. It will happen to what could break, collapse or deteriorate, although it seemed so solid and reliable.
Oddly enough, in August-October it is easier to succeed in difficult and even unbearable conditions, therefore, those who do not have these and who have not taken care of life are advised to create difficulties for themselves artificially for they will encourage, helping to succeed.
In November, we are prone to phobias and strong drives that make us capable of follies. In the second half of November, even the most persistent ones can suddenly turn around which will affect, first of all, feelings, sex, money and inheritance. It strongly feels like violating what is banned, or crossing a fine line. Those who command themselves and make a non-trivial choice will discover something new for themselves. In society, the gender problem and various mania can become aggravated. It is creative time for fashion and art people for bright new products and innovative interpretations are expected in these areas.
In 2020, the opposing forces will stir the pot greatly, alternately gaining the upper hand and seizing the initiative from each other, which will lead the system to a new state.
During the winter solstice from December 19 to 30, 2020, the "Big Mutation" takes place, launching a new 20-year cycle and large-scale changes in the world and society. The element of the Air for the whole 139 years, up to 2159, seizes the initiative from the Element of the Earth.