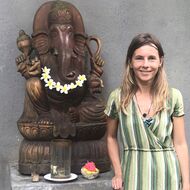 Creator of ArtUrania
December 31, 2018 · 7 min read
Forecast 2019
What Is Your Totem Animal 2019?
Key words: magnetism, fatal coincidence, swirling maelstrom
Symbol: Tsunami/Earthquake
Trends: active expansion, financial crisis, religious schism, state control
The year 2019 will bring a clash of serious ambitions, but this is not a battle waged by a lone figure, but by bigger players – the law and the system – against popular trends and those who lead them. The year 2019 will develop the themes established in 2018 (especially in November and December), ratcheting up the situation until spring 2020. The outwardly peaceful mood will be accompanied by hidden undercurrents: secret deals, shadowy struggles and secretly strengthening militarism. Some groupings will try to rock the boat, others will try to maintain their balance, so the world will be shaken by waves. In 2019 we can expect the arrival of three such waves – financial, religious and mystical, and totalitarian – rolling in one after another, merging into one and forming a terrible squall.
Nationalist-patriotic, religious movements and their spiritual leaders will carry out active expansion this year – popular ideas will easily spread across state borders and other barriers. Young clans and recognised authorities will fight against the established global system for a piece of the pie, going onto the offensive. This will be a challenge to the existing order, but the system will consolidate itself and, with time, may recover its positions. The big players do not fully understand each other's intentions, but will be balancing in a general financial space, which will shake like the ground beneath your feet during an earthquake – from light tremors to destructive convulsions and off-the-scale shocks in June and September 2019. The apparent chaos will in fact be being secretly controlled, with the players effectively all in one boat, sailing to "Treasure Island" for money and resources.
A characteristic feature of 2019 will be ideological or religious engagement, which will engender harsh polemic, disputes and schism. Belief and ideology will be used in the battle for power, becoming increasingly intrusive and aggressive in the process. These trends will give birth to manias such as witch-hunts, persecution and religious intolerance.
In 2019 we will see a strengthening of the trend towards order, control and the use of force to maintain it, and this will lead to the tightening of the penitentiary system. Those who act according to their own rules  will see restrictive measures taken against them, primarily in the financial sphere.
We will also witness the expression of a trend towards active expansion in 2019: the study of other cultures and the extension of influence to other countries. New-wave pilgrims will appear, while online education and virtual universities will see dynamic growth. The aim of this cultural, economic and religious expansion is not to harshly repress, but to share and develop. On the back of this, mutual enrichment and unification will occur: for example, we can expect to see closer ties between the progressive branches of Orthodox Christianity and Catholicism (while retrograde traditionalists, on the contrary, will be splintering off), as well as a revelation of the economic potential for those who are willing to cooperate.
Besides all this, 2019 will be a year of restorative and environmental conservation events, social movements and peaceful initiatives. All in all, in 2019 it is crucial for everybody and each one to concentrate on peace: from the experience of peace and tranquility within oneself to the implementation of peaceful, good and useful initiatives in life, leading to the stability and prosperity of our earthly garden. No matter what waves shake the earth or roll onto the shore, your island can remain in flower – a similar creative mood from everyone will create a positive, placatory and uniting force, one of which the brotherhood of peoples is in great need!
The powerful and at times destructive processes that will take place in society in 2019 threaten to wreck your habitual way of life and bear you, as if on a wave, to unknown shores, or sweep you onto reefs.
Advice: From time to time, check that your "island of safety" has not become a sliver, worn away into a tiny scrap by the will of the waves.
The first "icy" wave, the harsh spirit of which will be felt from late December 2018, will arrive on January 5-28, with peaks on January 6, 13 and 21, and will then "thaw" a little through February and March. However, a dangerous rip tide will already be forming from March 5 to April 7, especially close to the equinox of March 21, with peaks from March 14-17 and March 24-29. We will see the dramatic consequences of this tide in September-October 2019.
From April 10 it will already be difficult to alter the course of events, and the circumstances will implacably force us to sail through a narrow canyon, fighting against a current that is ready to turn us back in the other direction.
The second wave will gather in destructive power through April and May and will come crashing down from June 5-30, peaking in the middle of the month. It will only lose its destructive power towards August 2019. This wave has two crests, coming one after another: June 8-12 and June 12-22. The point of no return will be passed on June 28, with harsh reaction and reciprocal aggression possibly following in July.
The approach of the third wave will be felt at the end of August, and the peace and quiet will be replaced by the tsunami of September from August 30 to October 2, 2019, strengthening from September 5-16 and waning in October and November. Nonetheless, the chaos and its consequences will be keenly suffered until the beginning of November 2019, with peaks from September 23 to October 8, and from October 12-22. November will give you an opportunity to recognise and correct your mistakes, especially around November 10-12, and take a true course once more, as well as saving those who have suffered misfortune. December will see the arrival of waves driven by completely different winds!
Positive: August, November, December
Challenging: January, June-July, September
Neutral: February
Undercurrents: March
Energies of the Year
The year of 2019 is burdened with a large amount of "Pluto-Neptunian" energy that leads to collapse of above-ground and underground constructions, earthquakes accompanied with floods and tsunami, epidemics and invasion of insects undoing the harvest, as well as viral ideas and manias! Industrial pollution and bad quality medicine may cause outbreaks of infectious diseases and poisonings.
Beside the basic waves in January, March, June and September people may feel the ground vibrations under their feet on March 4-17, June 11-30, December 1-10, April 30 – May 9, May 30 – June 8, and in July between the sun eclipses of July 2 and July 16.
The risk zones include ocean and seacoast, mountain areas, the interior of the earth and underwater depths, as well as border and disputed territories, and narrow straits. There is a probability of major conflicts and sea wrecks particularly as a result of military actions, naval siege and blockade. Closer the end of the year we may witness escalation in the sphere of chemical and nuclear weapon.
Risk Territories:
External – near the "big waters", high mountains and walls, and large industrial facilities.
Internal – human psyche and depth of subconscious.
Professional Fields and Activities
Who feels confident in the year of 2019? Military men, police officers, employees of controlling bodies, court system and officials in general. Farmers and gardeners, architects, construction workers, alpinists, archeologists and historians, notary officers dealing with real estate, funeral services workers (in this field there is an opportunity for something new as well as in architecture), printing and textile industry, as well as people of creative professions such as designers, writers, magicians and healers.
Advice of the Year
This powerful and magical year will not only give us a chance to feel our true inner strength, but to become even stronger and, if we put enough effort, to make a breakthrough in what we believed was impossible before!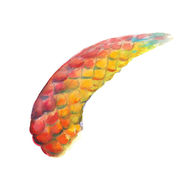 Goldfish
This year will offer you ample opportunities and lucky chances, but you should avoid limning on water, overestimating yourself and being lazy. Your quest of 2019 is moving ahead to reach new horizons. You will have a lucky chance to fulfill your burning ambition be it travelling, promotion or further education. Since you sail ahead of everyone in 2019, the main waves of June, September and January pose some risk. You should not push your initiative, undertake too much and be too careless of your financial matters at that time. Your lucky time is the end of July and almost all August.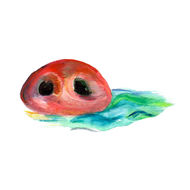 Wild Boar
The year of 2019 will grant you an instructive and important experience, you will probably have to take additional responsibilities or make new commitments. Despite the main waves of the year, you are on firm ground in general, except March 4-17, June 14-28, and December 1-10. This year is an important step in moving towards your goals and you are able to accomplish a great deal, but it is hardly necessary for you to rush. Your motto is slowly but surely! You will have to resist and struggle, while some difficulties and delays may happen in June-July. Be flexible, take rest and do not try to control everything! Your lucky month is September.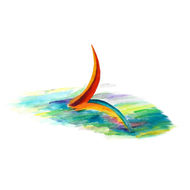 Fairytale Mermaid
Something weird and wonderful can happen to you in 2019. This year will grant you deep emotions and unusual experience, a quest for a dream or a pilgrimage to distant shores. A fairy opportunity like a phantom mermaid may emerge and slip away or become so useless that you will let it go. Your quest of 2019 is to separate reality from fiction and not rely much on others. In financial matters you may hit or miss. In either case you should not rush for wealth because there is a risk to be mistaken in your expectations, especially in September-October. You lucky months are May and November.